Established in 1999, Onyett Fabricators is a dedicated shop providing fabrication and field services, welding,
and other structural metal work for the coal, aggregate, and construction industries.
Onyett has 34,000 square feet of shop space and operates 24/7 to meet our clients' needs.
SERVICES
Line Boring, Shop and Field
All Size Bucket Repairs
Structural Steel Fabrication
Dozer Repairs and Liners
Ripper Repairs and New Machined AR400 Rippers
Barge and Pontoon Fabrication
Hard Facing and Tungsten Carbiding Capabilities
Multiple Machining Capabilities
Drill Stem Repairs and Manufacture
New Stock Plate in Mild Steel, AR400, Nickel Chrome and Chromium Clad Overlay
AREAS OF WORK
Coal Mines
Power Plants (Gas, Coal)
Cement Plants
Aggregate (Rock and Sand)
Farming
Construction (Dirt and Asphalt)
Dredging
Tunneling and Boring Companies
PORTABLE FIELD SERVICE
20 Trucks Equipped with:
Cranes
Welding Equipment
Air Arcs
Air Compressors
Line Boring Equipment
MACHINE SHOP
34,000 sq ft, 24/7 Work Hours
Overhead Cranes
Five (5) 5-ton Cranes
Two (2) 2-ton Cranes
Cutting Table
Plasma CNC Cutting to 2 in
Torch CNC Cutting to 6 in
Blast and Paint Capabilities
2,100 sq ft Paint Bay
Presses
450-ton Press
1,000-ton Press up to 20 ft Long
Toshiba/Shibaura CNC
Horizontal Boring Mill
5 Axis Table, 118 in Cross Travel
x 95 in Height Travel
25,000 lb Capacity
Haas Vertical Machining Center
4 Axis Table, 50 in x 25 in Travel
16 Position Tool Changer
Toshiba CNC Vertical Lathe
59 in x 70 in Table with 59 in Height
17,600 lb Capacity
Viper VT-50 CNC Lathe
25 in Double Chucks
9.25 in Spindle Bore
34 in Turning Capacity x 40 in Swing
Cincinnati Milacron Avenger 250S Lathe
10.39 Diameter x 16.42 Length
Sub Spindle 65 in
Poreba Hollow Spindle Lathe
Double Chucks
Swing 47 in x 120 in Center to Center Chucks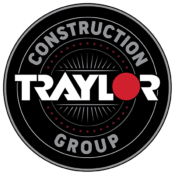 Contact Us
Onyett Fabricators is a member of the

3377 IN-57, Petersburg, IN 47567
(812) 354-8899
Please use the form below to contact us and we will get back with you as soon as possible.